Tim Banic
Health & Safety Coordinator
---
Can you walk me through your roles and responsibilities within the organization?
I am responsible for ensuring that we are current with health and safety legislation and doing everything we can to protect the company, our employees, visitors, and our contractors. One of my tasks is bringing our policies and procedures up to speed. The monthly Safety Moments just try to ensure that topics are relevant to us and what we do as a company. We do a lot of driving; our safety talks have a tendency to revolve around this. Our October conversation will surround ergonomics. Our Health & Wellness Week is an event to promote that the activities within the organization go beyond the occupational health and safety act. We want to ensure that our employees are taking care of themselves. When people ask how many people work in Safety at our company – I look at the total number of employees, each of us has a responsibility to safety within the organization.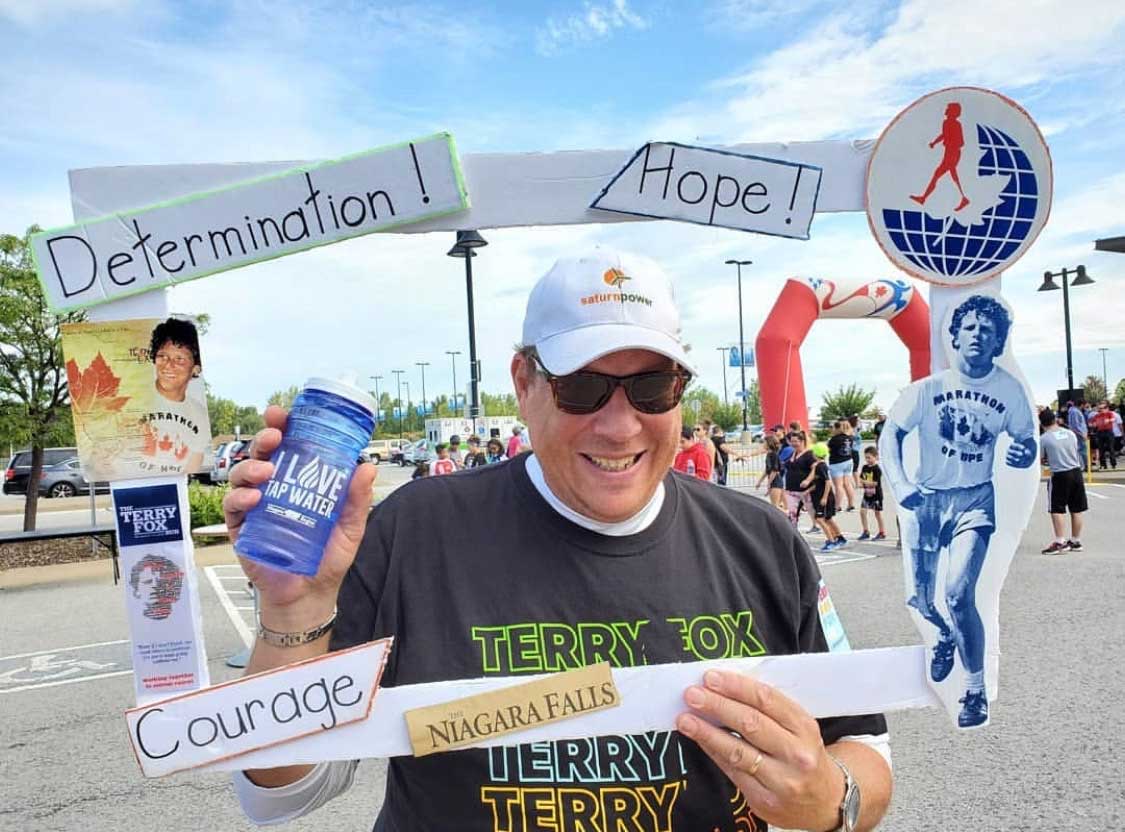 Tim participating in the Terry Fox Run earlier in September. 
What is your favourite part about being the Health & Safety Coordinator at Saturn?
The people of Saturn Power. It's interacting, and it's making sure they get home safe at the end of the night. It's the little things about my responsibility that mirror in the actions of the Saturn Team Members.
How do you promote workplace safety?
That's an ongoing challenge – it's not just e-mails and safety talks or one-on-one discussions, it's having environmental awareness, being cognizant of all potential hazards, and having an open line of communication.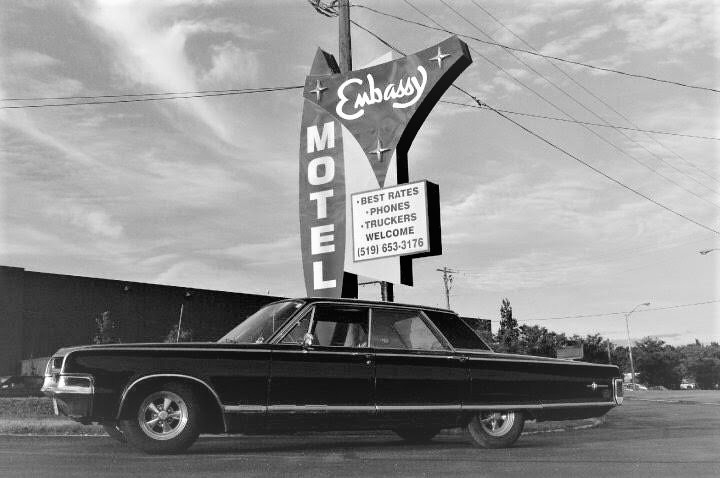 One of Tim's prized possessions!
What are some ways that an individual can improve on their workplace experience?
By following our Safety Moment – Stop what you're doing, assess the hazards, identify them, correct them, and then do the job. That can go for big and little jobs.
What do you like to do outside of work?

Spending time with my family – Coaching my daughter's softball team, shopping with my other daughter, then it's cigars and my car and my leather business. But family time is definitely the number one.
Favourite movie?
My daughter would say it's High School Musical 2 or 3 – But I'm thinking Steven King's "The Stand" is also up there.
What are you usually listening to on Spotify during a work day?
There's 1,200 songs in my playlist so that's a hard one to narrow down. It ranges from Queen, to Cat Stevens and Blue Rodeo.