Tyler Morton
GIS Project Manager 
---
Give us a brief overview of your role with Saturn Power?
I am the GIS Project Manager. When a market is identified that we want to pursue, the developer picks out some parameters of areas to target like substations, distance from transmission lines or infrastructure. They will pass those along to me, and with those basic parameters, I will do a spatial analysis. GIS stands for Geographic Information Systems, which is basically spatial data analytics and map making. Most data has some sort of spatial component (a latitude and longitude) so once they give me substations to target or what state, then I will go ahead and see what parcels are nearby that fit those parameters. I will also run analytics to figure how much of the parcel has potential for buildable acreage. I will use different layers to figure out elements such as wetlands, building footprints, critically endangered habitats, or slope. The parcel is not very useful if it is covered in buildings or in the middle of the city, or around a mountain side or lake. I will send a list of potential project sites back to the developers to look over and fine tune. Then I will make maps for the marketing campaign which are the documents that we give our land agents to help with conversations with landowners for securing site control for a project.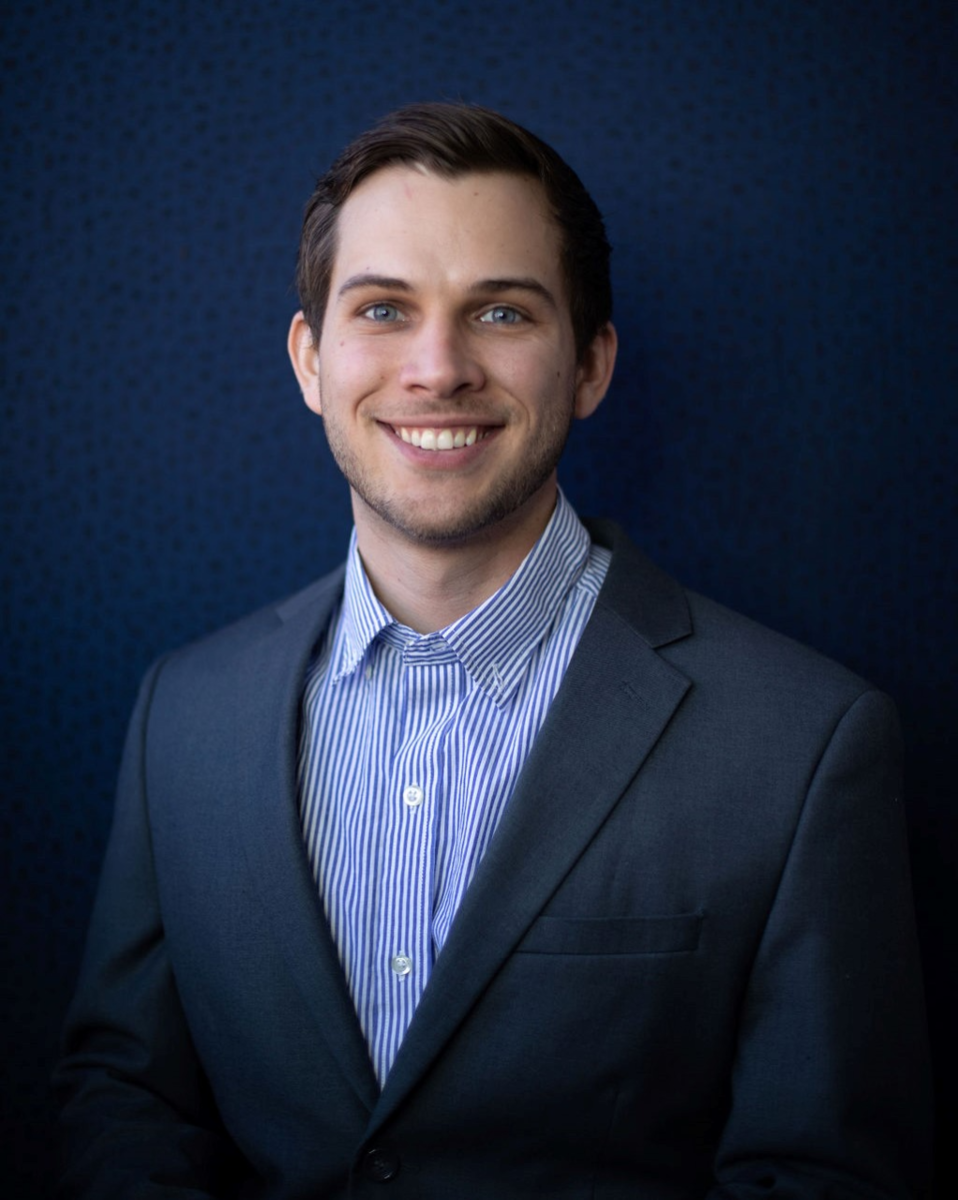 What is the most memorable moment you have had working at Saturn Power so far?
I appreciate the workplace in general, but just how friendly and inviting everybody was when starting here, which can be tough while working remotely and having people spread everywhere. Most of the company is based out of Canada, and here I am in the middle of the United States. Everyone took the time to create some sort of relationship, even though those are hard to foster from hundreds of miles away. They let you know that you're welcome and if there's anything they can do to make the transition or your life a little bit easier, that they were there to support you.
What led you to a career in GIS Project Management and what have you found rewarding from working in the renewables sector?
Honestly I just kind of fell into it. I was working for an energy start-up that had about two or three employees at the time and with being a start-up, you have to wear a whole bunch of hats.  We had a need for GIS as we started to grow a little bit, and working in energy there is naturally that progression, the same as it probably was with Saturn Power in the early days. I started to absorb some of those responsibilities, and I ended up really liking it. I mostly was in sales prior to that, which honestly didn't fit my personality great having to make cold calls and talking to people all day long. I'm perfectly happy being introverted and just sitting by myself most of the day. So, it was a better fit for me, and I just really liked all the different directions you could go from there. It is like you are solving a puzzle and there's a whole bunch of different ways to do it.
When COVID rolled around, it took a hit on our demand. Similar to a lot of companies, we had a little more free time than we would have liked. I got introduced to GIS by a previous employer and really liked it, so I decided to continue down that path. Since I went to undergrad for business, and not GIS, I started by going for a graduate certificate through Northwest Missouri State University Online in my free time, while I was working for that same company. Once I completed that, I decided to pursue my master's degree, continuing to learn and soak in as much as I could. That's kind of how the transition started and how I originally got into GIS.
I have found working in renewables rewarding as I am a huge proponent of the outdoors. Ever since I was a little kid, I have really enjoyed nature and being outside. The energy sector I was working in before was a lot of oil and gas based, which I didn't feel nearly as good working in as I would in renewable resources, that's for sure. Renewables was on my mind, and as I got more experience, it became a goal of mine. If the stars aligned and the opportunity and relationship was right, I wanted to move into renewables. I am a huge proponent of conservation, not just for us, but for future generations as well. It needs to be done right now - there can't be any more waiting for it.
How have experiences from early in your life, along with your educational background, helped you in your role at Saturn?
I've had a weird variety of jobs, and each one of those I've been able to pull different experiences from. I worked in a management position at a golf course throughout high school and college, and while it is different role and profession, I got an idea of how to manage myself as well as other people. Since I am my own department here, I have to be really good at making my own schedule, prioritizing things, and checking in with people. I'm the one managing myself, so that's something that I've pulled away from my previous jobs. When I was working sales at the company before this, we were so small, so I was also in charge of my leads. A lot of it was commission based so you really had to have a good work ethic and be responsible for your own actions. Going into the transition to GIS at that start-up, I didn't know anything, I didn't even know what GIS was. I had never heard about it until my boss pulled me into his office and introduced me to it. From that job and from starting in GIS, I became very good at teaching myself new things. It might not always come easily, but there's so many resources that are out there, especially with the Internet.
Being in Colorado, you live in one of the most picturesque locations in North America. In your free time, what are some of the ways that you take advantage of the beautiful outdoor surroundings?
I try to as much as I can, albeit not nearly as much as I should. When you live somewhere like this, you kind of get complacent unfortunately, and it becomes your backyard. Throughout the year, my hobbies do revolve around the outdoors in one way or another, and a lot of this came from Nebraska. Growing up, I did things like hunting, fishing, golfing, and all sports really. It was all stuff outside. Since moving out here, I especially like to hike and go camping. I was down in northern New Mexico last weekend doing both of those. I also run, bike, go skiing in the winter, and golfing during the summer. The large majority of the hobbies are outdoors, so when school and work aren't keeping me busy, these hobbies are a good fit for my work-life balance, even if it's just walking around the block and enjoying all the days of sunshine Denver gets.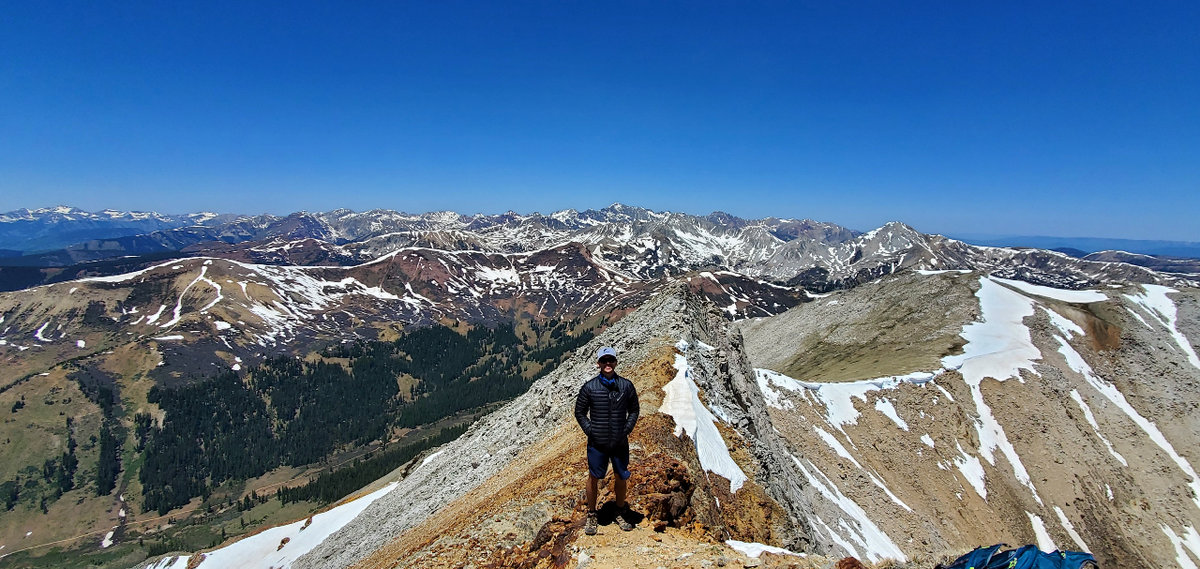 What is the main thing that you would like to cross off your bucket list?
The big thing that was on my bucket list was getting my master's degree. Now that it's closer, it doesn't seem like as much of a goal just because now it's attainable. I have two classes left, and those are for my thesis including research and then actually writing the thesis. Originally being someone who thought school was the bane of my existence throughout most of my life, receiving my master's degree will be something that I'm really proud of. I didn't think I would ever go back to school after undergrad, so I would say that was my biggest goal. I'll be done my masters in December, and if I am able to finish with a 4.0 GPA, it would probably be my biggest accomplishment to date, once it comes to fruition.
What is a movie that you never get tired of rewatching and how many times do you figure you have watched it?
I don't watch a lot of movies, I'm more of a series person. So if we were talking about a series, it would be The Office. I watched it a bunch until it got taken off Netflix, so I haven't seen it at all in a couple of years, which is probably a good thing. It got to the point where it was just a perfect show to have on in the background, even if I just needed some background noise, but didn't need something that I'd be paying close attention to. It was easy to walk away from and it wouldn't just suck me in for a couple hours, which is a real problem of mine when starting new TV shows.
When I was younger, I watched Caddyshack and Dumb and Dumber a lot. Those were a couple of my dad's favorite movies, so I think I am just idolizing him. I probably followed in his footsteps and I thought they had a lot of rewatchability with the quotes and stuff like that.
If you could only get delivery or takeout from one local food joint for the next 3 months, what spot and meal are you picking?
I would get Chipotle. I basically get the same thing every time, just have it on the app and add it to the bag. It's the chicken burrito bowl and then I usually get a tortilla on the side. You get more food in the bowl so you can make a burrito out of it, and then you still have like 1/3 of a bowl leftover afterward.