Tracy Morris
HR & Benefits Administrator
---
Give us a brief overview of your role with Saturn Power.
As of this past August, I've been with Saturn for six years, starting out as the Executive Assistant and Office Manager. I transitioned to my new role as the Benefits & HR Administrator this past September. With my new role, I am the first person of contact for our new hires. I get to draft their offer letters and be their first contact after the interview,  welcome them to Saturn Power, and begin the process of onboarding. I ensure all the forms are completed for payroll and benefits, and ensure they have everything they need to hit the ground running. I'm currently learning more about our benefits program with Equitable Life, along with HR policies and workplace trending.  I also support the executive team wherever I'm needed.  I am a resource, as well as a support member for everyone at Saturn. My favourite part of the position is that I get to see people succeed and grow with the company.
What is the most memorable moment you have had working at Saturn Power so far?
I have many memorable moments. The Baden Race was one of them, along with Adam jumping into the swamp behind the office. Teaching a co-op fourth-year engineer student how to change a toilet paper roll was very memorable.  I think my favorite was our last Christmas party before Covid at the Puddicombe House. Not everybody got to be there, but the hall was festive, it was very Christmassy - it was like a hallmark movie! We had a band lead by Sean Bertram (Karen's son) who played all night, Santa dropped by, and people danced all night, so it was a memorable night for me. I like to be the person behind the scenes that makes things happen and gets everything ready for everyone. Not everyone knows how the party happened, it just happened, and everyone had a good time.
Over the past several years you've called several locations across Canada home. What are some of the main differences you've found living in Ontario vs. Western Canada?
Well, in Manitoba and Alberta we have brutal winters. So Southern Ontario is my favourite place to live. Living in Woodstock for five years, we had great neighbours, we lived in a great neighbourhood, and I loved my drive coming to work every day. It was a half hour drive, all backroads, all scenic, so it just put me in a good mood driving to work.  My favorite part of Southern Ontario was my trips to Buffalo, Port Huron, Stratford, Niagara and Paris. There is always something to-do in Ontario and the weather is usually beautiful!  In Winnipeg and Calgary I will be hibernating for half the year as I don't like to play in the snow.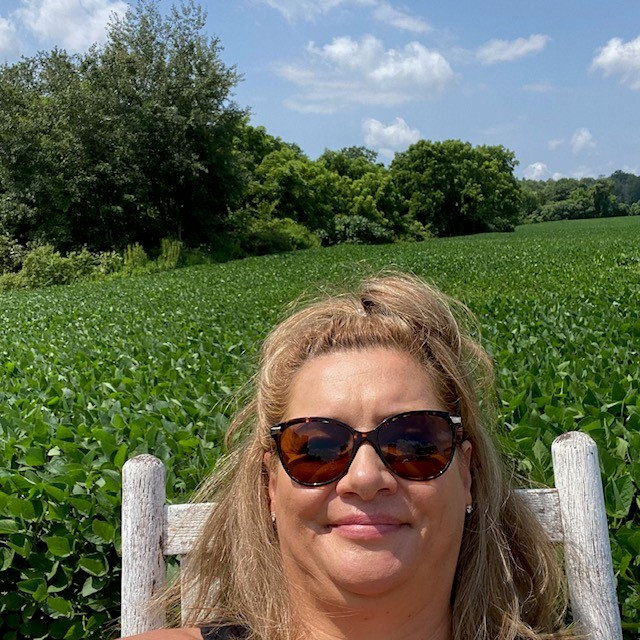 Name one thing that has been challenging and one thing that has been rewarding about working remotely?
One of the good things that came out of Covid was I was able to keep my job with Saturn when I moved to Alberta. About a year ago, my husband took a job with Alberta Health Services, and we had to relocate to Alberta. Because I had been working from home, when I moved out here, I thought I would I have to quit. Because of the experience of working remote during COVID, we were able to figure out a solution that allowed me to continue working for Saturn remotely.  I'm very grateful for that. Karen also helped me to manage the time difference, so I start two hours later than the Eastern folks, and I'm online two hours later for the folks who are working late - if they need support or assistance, I'm there to help them. One challenge for working remote is ensuring I book the correct meeting times and I don't book myself for a 6:00am meeting. One of my struggles is that I don't see people. My husband works upstairs, and my workspace is downstairs. We tend to only go out on weekends, so I miss the interaction with people at the office and of course I miss our team.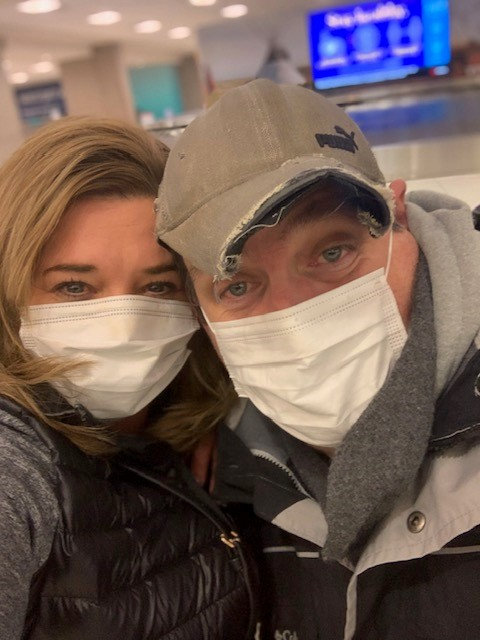 What is the main thing that you would like to cross off your bucket list?
My father-in-law was a pilot and now he is now retired.  He picks up contracts in Africa and teaches pilots how to fly airplanes.  He does the whole flight simulator kind of thing with them. I would love to go on a Serengeti Safari, and I think he would be a great tour guide.  We are hoping he has the time in the next couple of years to take us. He's sent us videos of him having breakfast with giraffes and zebras, so I think it would be a lifetime experience for sure. I love giraffes, of course.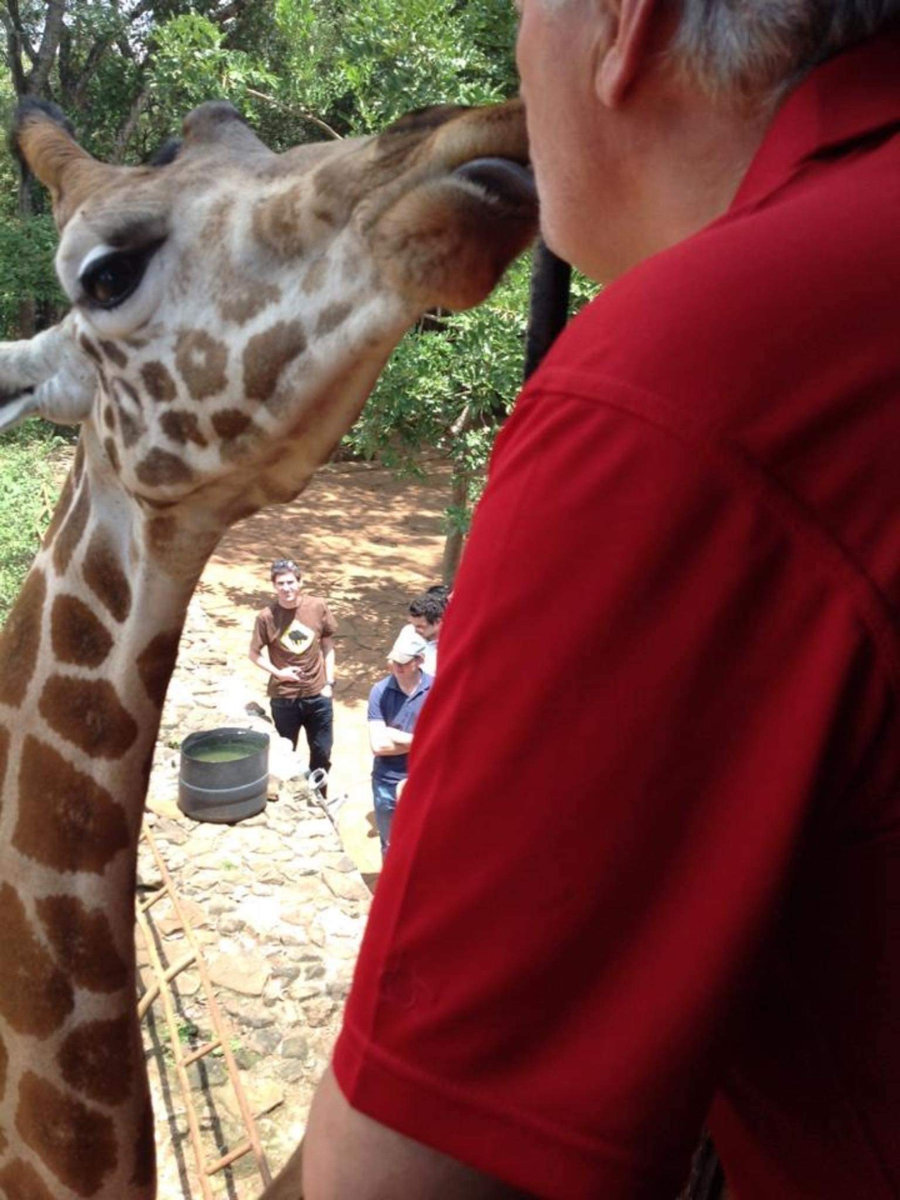 What is a movie that you never get tired of rewatching and how many times do you figure you've watched it?
I can recite word-for-word Vegas Vacation. It's one of my favourites. I call my husband Sparky. It's got Chevy Chase, and Wayne Newton in it and Sparky's always trying to win – I also love Las Vegas!   His underage son comes to Vegas but can't play.  He gets a fake ID with the name Papa Georgio, and wins everything where Sparky can't win to save his life. Every time it's on TV we stop what we're doing and watch it.
What's a favourite place you've travelled to?
15 years ago, this Christmas, my husband wrapped up plane tickets to the Mayan Riviera. Then I unwrapped a picture of a wedding setup on a beach. Then, I unwrapped wedding bands. We had been together for 7 years and wanted to get married, but his family were in Ontario, mine we're in Manitoba, and we lived in Alberta at the time. I didn't think I could plan a wedding to accommodate everyone, so he just went ahead and planned everything, including the date on the beach with just us and the sunset. It was everything I didn't know I wanted. See? Cheesy! It was perfect.
If you could only get delivery or takeout from one local food joint for the next 3 months, what spot and meal are you picking?
Easy – I hit it twice when I was in Ontario for team building this past October, and that's Firehouse Subs. The Smokehouse Beef and Cheddar Brisket. When we lived in Woodstock, my husband and I would go frequently.  We loved it so much we thought about owning a Franchise! We'd be 600 pounds for sure, it's so good!