Christina James
Administrative Assistant 
---
Give us a brief overview of your role with Saturn Power?
I am the Administrative Assistant and my role is to provide support to all levels of the organization. A key element of my position is to handle all required tasks in a manner and direction that Saturn would be proud of, while working to maintain a positive company culture. I enjoy being able to help people with anything they need, especially when it comes to IT issues which can be a big frustration for anyone when it doesn't want to cooperate.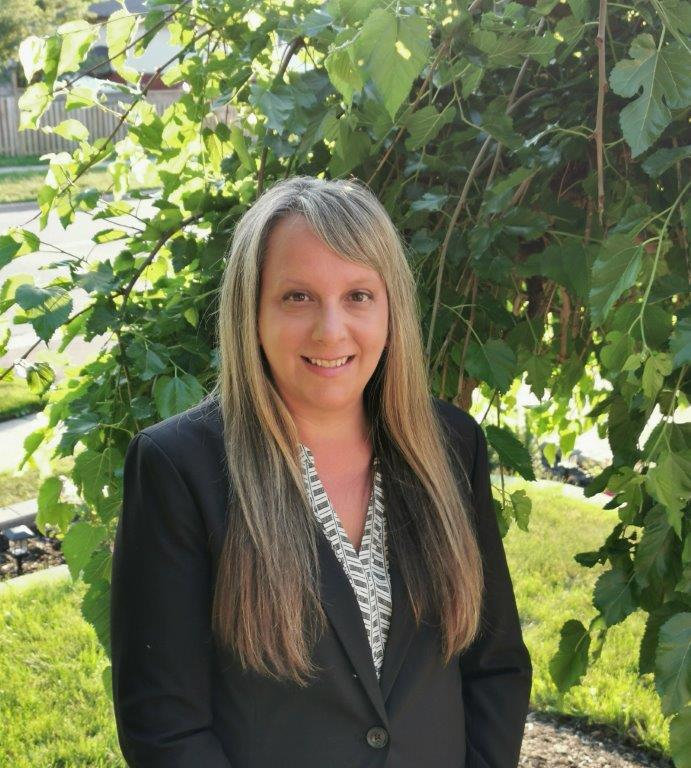 How has some of your past work experience helped you in your role at Saturn?
I have been working in the Customer Service industry for the last 20+ years. Rogers communications was a big part of that as I was there for 11 years. Then I went into insurance and was there for about 4 years. Insurance was completely different but still customer service oriented. This experience has provided me with the ability to embrace all kinds of personalities across an organization, and it has helped me to understand how to accommodate and communicate with different people. Every person has different processes and how they like things to be done. I really enjoy being the "go-to" person and providing supportive services to all levels at Saturn Power.
What is the most memorable moment you have had working at Saturn Power so far?
Our office backs onto a wonderful pond in Baden, so there is always beautiful wildlife to see. The most memorable moment was while approaching the building, there was a HUGE snapping turtle that was making its way across the driveway and down to the water. I don't think I would ever witness something like that working in a downtown city area.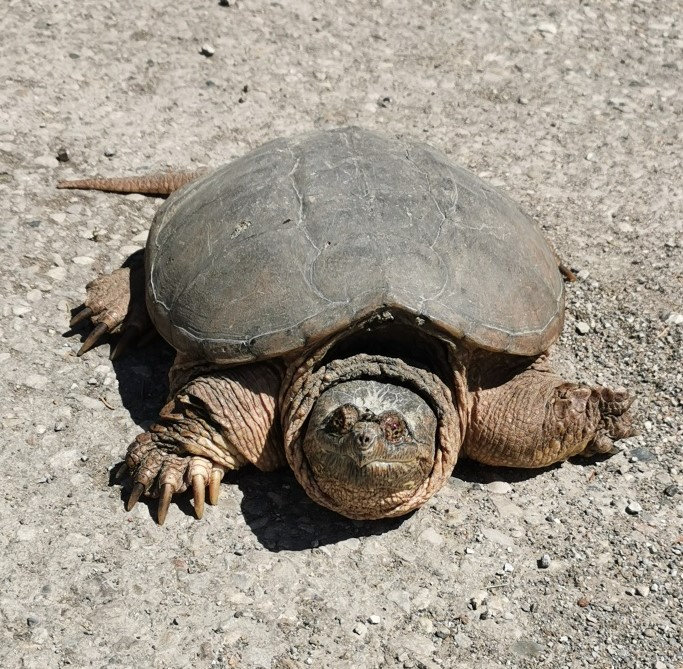 When you're not working, what do you do with your spare time?
I am extremely proud of my Croatian heritage and enjoy supporting our local Croatian community in Kitchener. I am also a member of the Queen Helena Folklore dance group who consistently fundraise for various causes. We have a festival every year where I dance and sing with the group. During other times of the year, I enjoy attending local festivals such as the Blues & Jazz Festival, Rib Fest, and Multicultural Festival.
What is the main thing that you would like to cross off your bucket list?
I would really like to visit Europe, specifically France or maybe even Italy. When you see it on TV, and in photos, it is very picturesque. It would be nice to visit the beautiful Wineries of France all the while looking at a beautiful countryside landscape at sunset. I want to experience a fine Bordeaux on the terrace paired with smoked meats, baguettes, and cheese!
Tell us one interesting fact about yourself that people at Saturn might not know.
I lived in Lincoln Nebraska for a couple of years. During that time, Motley Crue drummer Tommy Lee was filming a reality show at the University of Nebraska. One evening after attending a volleyball game, I was walking right behind him while he was being interviewed. I ended up being shown on Access Hollywood! I consider this my 2 seconds of Fame! Another interesting thing about the volleyball game is that they had a star player from Kitchener there who now plays beach volleyball professionally and has been in the Olympics.
If you could only get delivery or takeout from one local food joint for the next 3 months, what spot and meal are you picking?
We don't eat out very often unless it is for special occasions, but one place that I really enjoy is a little place called Casa Rugantino in Belmont Village, Kitchener. They have really good pasta and pizza. I thoroughly enjoy their Seafood Pasta in an arabiata sauce that gives it just enough of a kick. I have managed to almost duplicate the recipe (with a few tweaks) so that I can make it more often at home!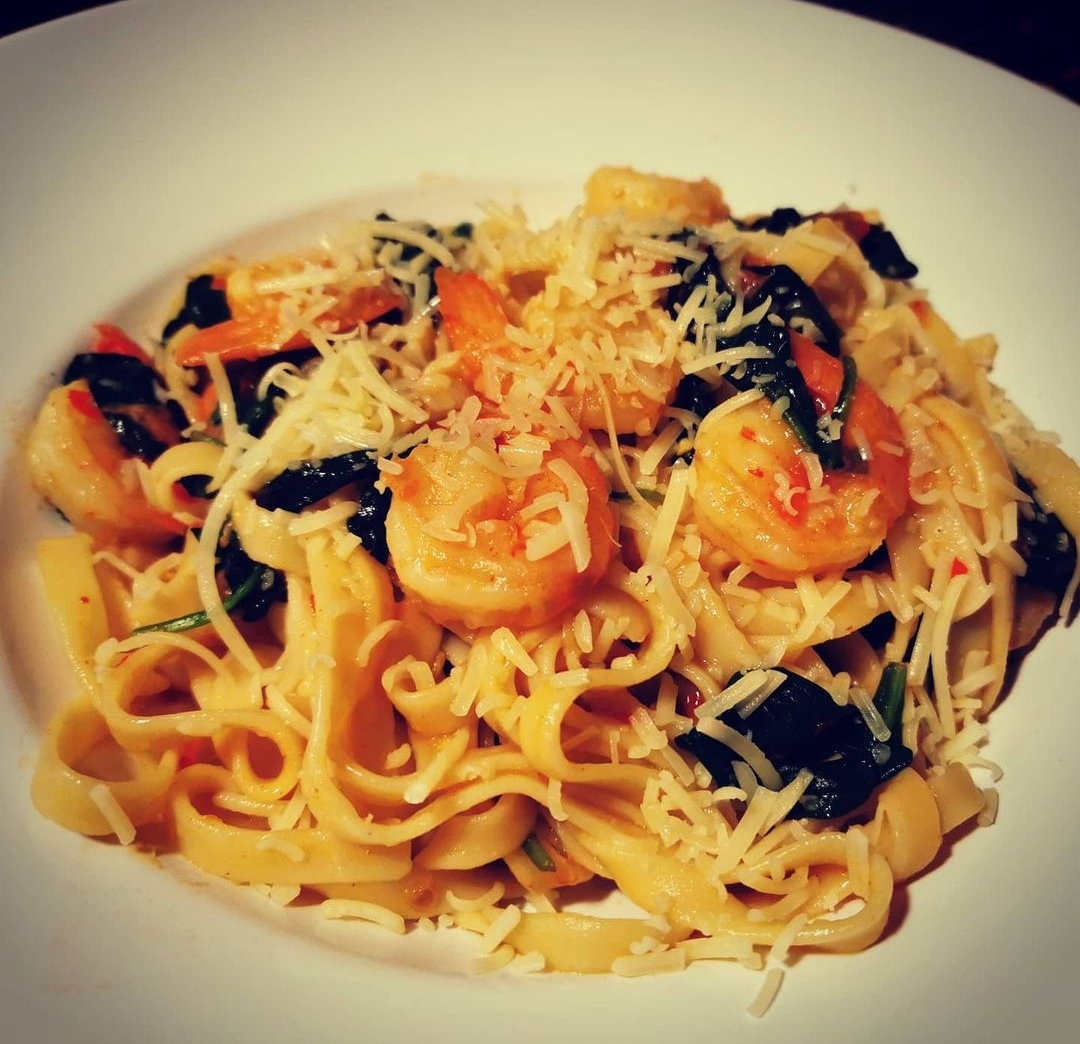 What is a movie that you never get tired of rewatching and how many times do you figure you have watched it?
This is a tough one and some people might laugh but I would have to say it is the 1989 classic 'Roadhouse'. I have seen it at least 20 times. I am an avid blues fan, so I really enjoy the soundtrack in the movie as well. Jeff Healey and his band are in the movie, and they are really good. The storylines may be a little cheesy, but it is well-rounded for an 80s movie with drama, a little comedy, and who doesn't like a good dose of Patrick Swayze and Sam Elliott!
What's a favourite vacation that you've been on or an adventure that you have undertaken?
It was the week my husband Tony took me on vacation to the U.S. (He is originally from there). Our first stop was in St. Louis to watch a Cardinals Game and enjoy spectacular 4th of July Fireworks at the Gateway Arch. Our second stop was in Panama City Florida where Tony surprised me one evening on bended knee on a moonlit beach! To this day I still don't remember what he said. I think I was just too excited to say YES!!! To top up the trip, another wish of mine came true with a visit to Graceland in Tennessee. It was so wonderful to be in the presence of the King of Rock and Roll!