Steven Farrugia
Project Accountant & Contracts Manager
---
Give us a brief overview of your role with Saturn Power
My role with Saturn is the Project Accountant and Contracts Manager. In this role, I'm involved with many facets of the business, including financial statement preparation, purchase orders, payroll, accounts payable, contracts, gating, budgets, and of course project accounting and reporting. I really like variety, so this position allows me to get involved with a very diverse number of activities. My favorite part of this job though is it allows me to deal with all the departments in the company, and deal with all the amazing people that we have here at Saturn. And in addition, I'm able to forge external relationships with our customers, who are also incredible.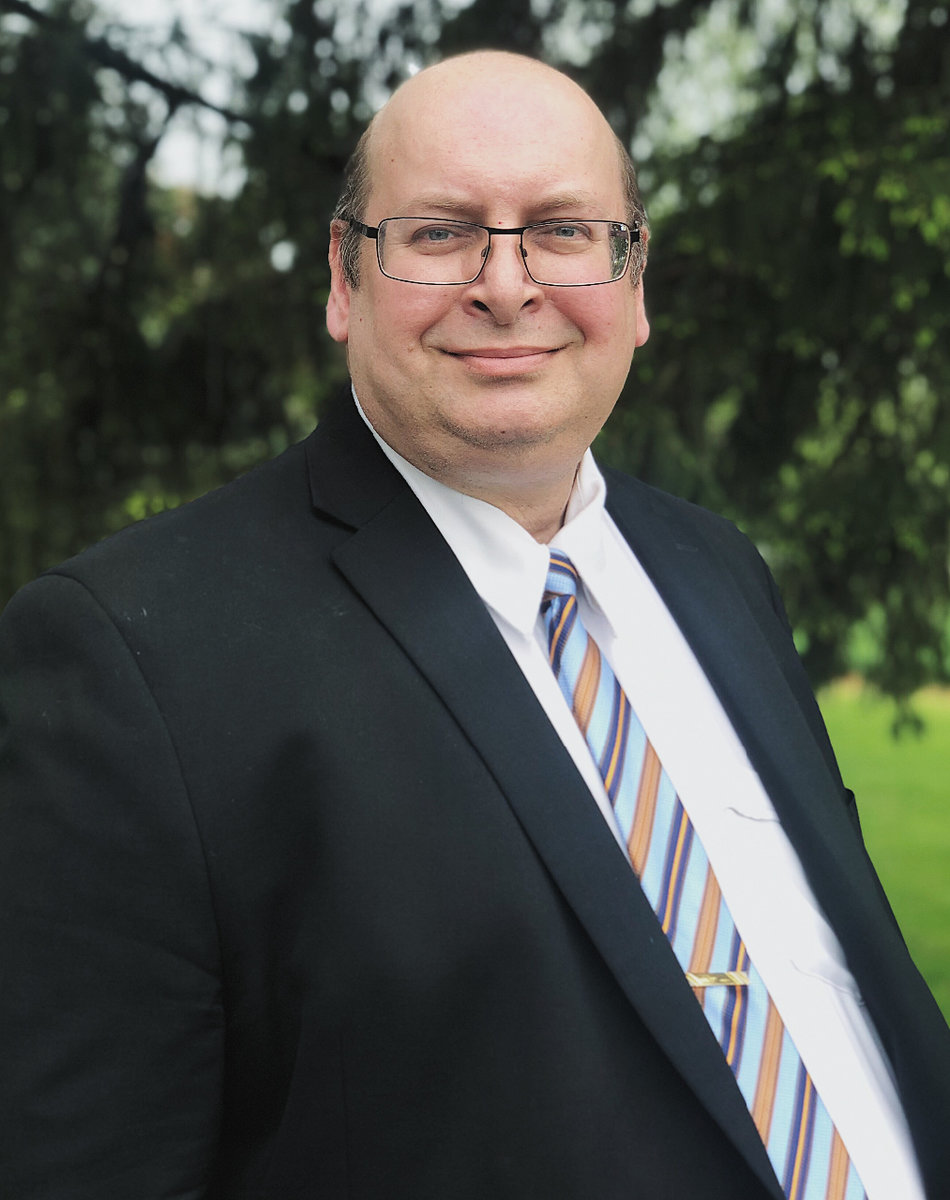 What is the most memorable moment you have had working at Saturn Power so far?
I'd have to say that my most memorable moment occurred in my first month that I started working here, April 2019. About two weeks after starting, the NHL playoffs began, and my Bruins were playing the Maple Leafs. So, I thought it would be a good idea to hang my Bruins flag in the upstairs kitchen in the office. That really endeared me to the Toronto and Montreal fans. I think Tyson didn't speak to me for about two weeks.
What led you to a career in accounting and what have you found rewarding from working in the renewables sector?
It's funny because in high school I took accounting as an elective, and I liked the order and the logic. I ended up getting my highest marks in high school in accounting and music. I also liked the flexibility of accounting where you could work in every different industry because of transferable skills, and that ties back into the variety that I mentioned. I've always been concerned about the environment and wanting to be a good steward of the earth. Previously I've worked in the nuclear industry, and now here at Saturn it's very satisfying, knowing that we're producing clean energy and making a difference for our children and future generations. That's the most satisfying thing for me.
In your spare time, you have a side hustle as a DJ. Over your spin-and-scratch career, is there one song that has been requested more than any other?
This is my 35th year of DJ-ing so you can imagine the number of requests that I've received. It's very cyclical, and I always get a kick out of how songs become popular again. People that grew up in the 90s were then getting married, so I just sort of went through this faze of 90s music, like Backstreet boys and 90s hip hop, and now it seems to be moving to the early 2000s house music, like Avicii. But I really enjoy how you get a show like Stranger Things, which bumps the popularity of these 80s and 90s songs, which is really cool. Or Tik Tok is a huge influencer nowadays on what's popular. Any school dance I do now is like a Tik Tok playlist. But if I had to narrow it down, probably either Uptown Funk by Bruno Mars, or I Got a Feeling by the Black-Eyed Peas. Those songs were absolutely massive in their day, and they had a lot of staying power. But the current champion, as of this interview, is definitely I'm Good by David Guetta.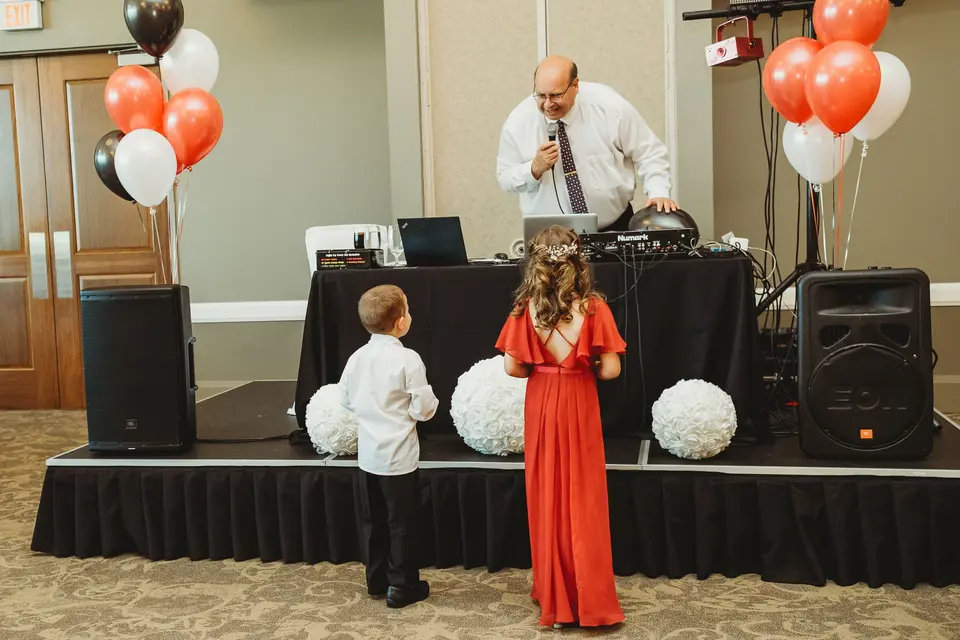 You're a noted Boston Bruins fan. What led a nice Hamilton boy to abandon the local Maple Leafs in favour of a team from Boston?
I apologize in advance (so many jokes, so little time). I can say that I like to see my championships in colour, or that I like to support a team that can win a championship when the league has more than six teams. But I'll refrain from that, and I'll be nice. But essentially, when I was 4 years old and starting to play and understand hockey, Bobby Orr was breaking records left and right, and he was such a dominant force he changed the position of defence and changed the game entirely. He's still the only defenceman to win the scoring title, and that's what got me hooked. And then you add in Don Cherry, Ray Bourque, Terry O'Reilly, Cam Neely and Patrice Bergeron and I was hooked right in. I love how the Bruins teams might not have always been the most talented but were always the most hardworking, with a kind of blue-collar feel. Being a Hamilton boy, it was just a nice fit, same colours, black and gold. But really it was Bobby Orr.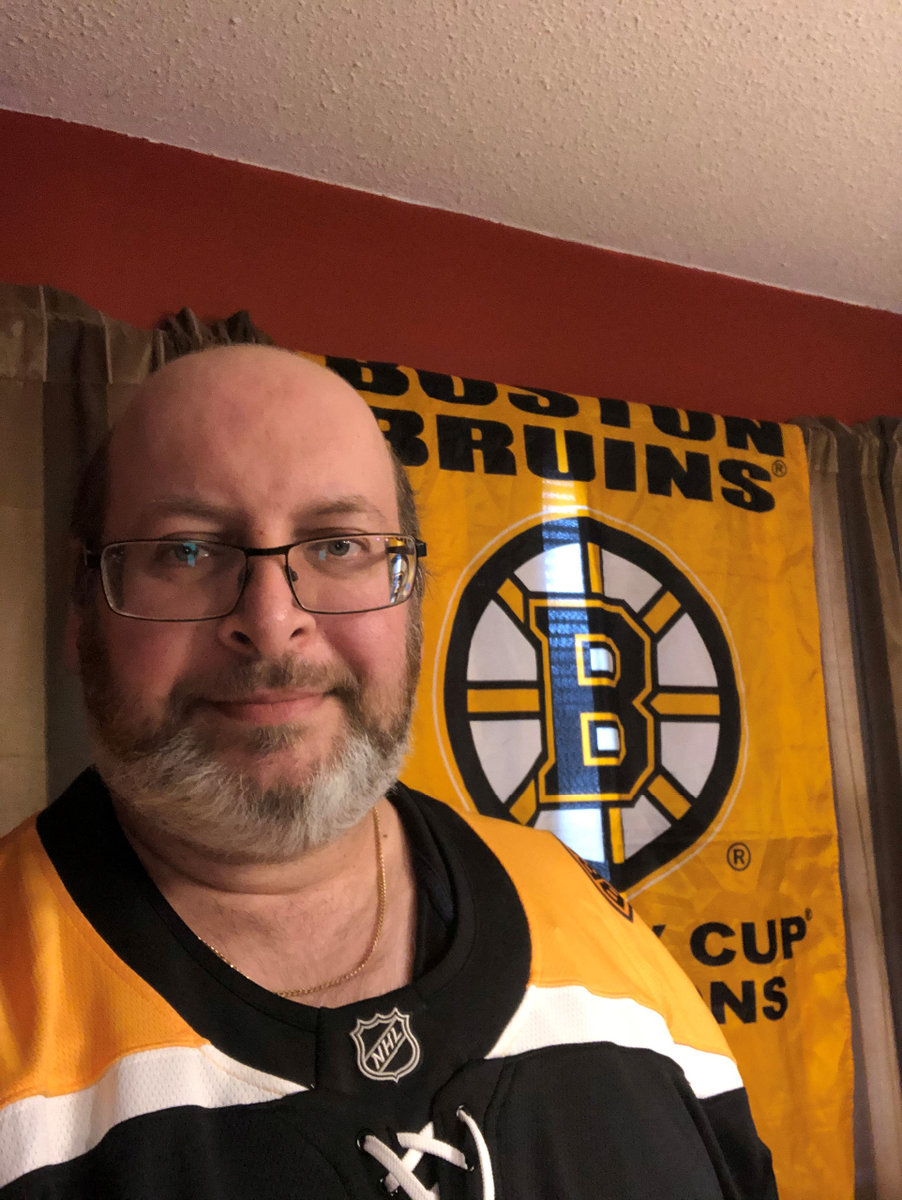 What is the main thing that you would like to cross off your bucket list?
I would really love to see a playoff game in either hockey or baseball. I've been fortunate enough to attend a Grey Cup game when it was in Hamilton in 1996, which was pretty cool. But I'd really like to see a playoff game in one of the major leagues, because the atmosphere is just so electric and exciting. The way the Jays are playing right now, I may be able to do that this year and cross it off the list. And it would be so amazing if I could catch a Bruins playoff game in Boston. I've only seen games in Buffalo, Toronto and Ottawa, so I haven't caught a game at the Garden. My sons a big fan of both hockey and baseball, and he'd be really excited to go see a Jay game. That'd be a great experience, to take my son to a playoff game.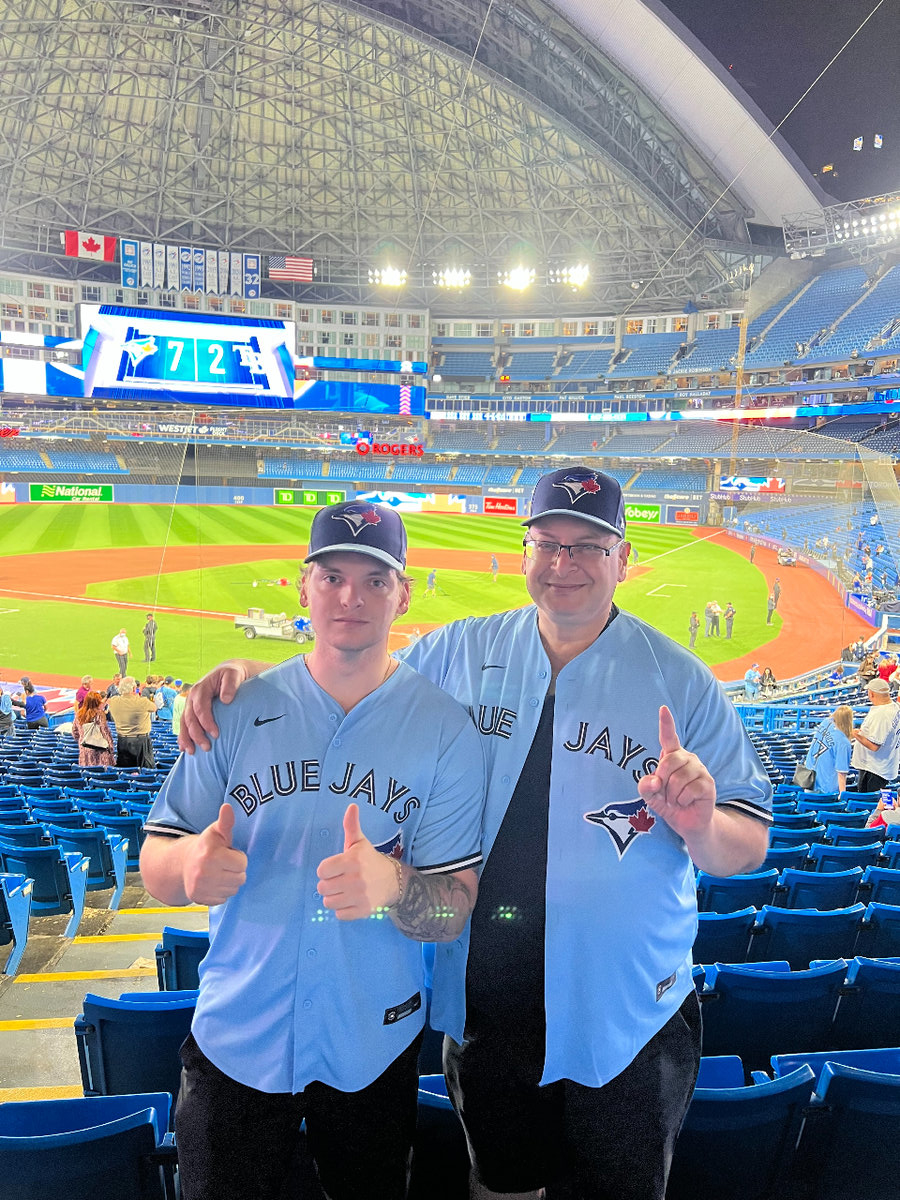 What is a movie that you never get tired of rewatching and how many times do you figure you've watched it? 
I am the self-proclaimed world's largest Rocky fan. I have watched all 6 Rocky films and the 2 Creed spinoffs multiple times. If you total up all the times I've seen all the movies, easily over 100 times. I just love the underdog story, the training montages, the music, and of course the boxing scenes. Rocky 3 ended up kickstarting wrestling, the careers of Mr. T and Hulk Hogan, and then had the number one song of the year, Eye of the Tiger. And two boxing scenes and one wrestling scene, all in 99 minutes, that's pretty good.
If you could only get delivery or takeout from one local food joint for the next 3 months, what spot and meal are you picking?
There's a local restaurant right there in Wellesley called Schmidttsville. I've been there a handful of times and I just love it. The food is all homemade and they have the largest portions I have ever seen. I'm a big guy, so I just get the regular size, because the large size is double the size of the regular. The difference between their regular and large is they just double up everything. It's huge! And delicious. I can't pick one particular item, just anything on there is great. To top it off, they have the most incredible selection of pies. It's just amazing, I love that place.