Employee Highlight - Jacob Di Danieli
---
Jacob Di Danieli
Corporate Services Coordinator
Give us a brief overview of your role with Saturn Power.
I started with Saturn in a Co-op student position in the fall of 2022 and have transitioned to a part time role while I finish off my last semester of my Bachelor of Business Administration degree at Laurier University.
As the Corporate Services Coordinator, I work in a supporting capacity for the Corporate Services department, with a focus on marketing, communications and design. I do a variety of tasks, from managing the social media all the way through to creating new and updating previous marketing material for both internal and external use. Primarily, this includes creating marketing materials that support the efforts of our Land Procurement, Solar and Storage departments as requested. I also play a key role in developing and managing the bi-monthly internal newsletter along with managing the monthly employee highlight features, which makes being on the other side of the interview for this a very interesting experience.
In the role, I get to work with various departments across your organization and it's been a lot of fun to meet new people and support them in spreading renewable energy into new markets.
What is the most memorable moment you have had working at Saturn Power so far?
It would be a tie and they both occurred during the same week. During the first week of October, which was around a month after I started, Saturn did a full week of in-person team building, which was the first time almost the entire team was back in the same location since the start of the pandemic. During this week, I got to do a site visit with members of the Land, Development, Operations and Engineering teams at two of our sites in the Muskoka region in Ontario. Up until that point, I'd never really seen a solar site, it other than pictures, and the sheer scale and scope of the type of work that Saturn was doing was something that struck me when I was able to go out see it in person.
Then, later that same week, we did an entire team event, which was the company softball game. Unfortunately, our team came up short of winning the championship, but it was a lot of fun, and I had a great time getting to know the Saturn Power Team. Sitting down for a group dinner with everyone after the game was also very memorable.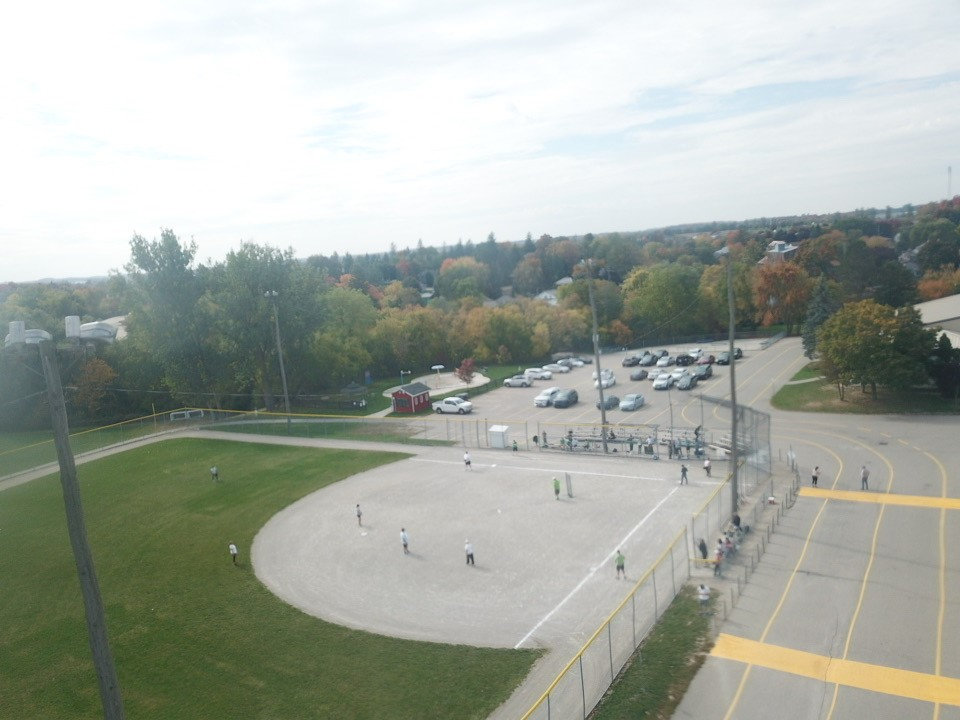 Tell us one interesting fact about yourself that people at Saturn might not know?
Growing up in Whitby, I played hockey throughout my childhood and ended up playing at a pretty high level. I was drafted to the OHL by the Ottawa 67's and went to training camp, but didn't end up making the squad. I've stayed active in hockey since then and still compete recreationally and for the Lazaridis Business School at Laurier and would some day like to get into coaching the sport at the youth level.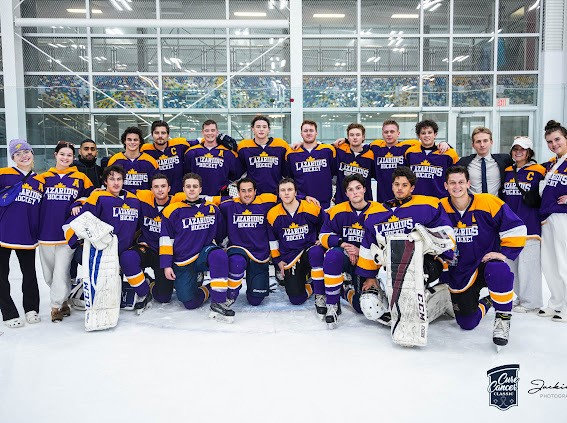 What are some of the lessons you learned as a high-level hockey player that you've been able to transfer to your studies and career path?
Yeah, there's a lot of lessons I've taken away from playing high-level sports. The main thing would be how important it is to work as a team. On the winning teams I've played on, a common underlier is something I call the buy-in factor. Everybody on a team understanding their role and doing their part, and even more than that - being committed to the team's vision, doing everything that one can to contribute to the success of the team. Being willing to take on more of a background or support role on certain projects, and then eventually able to step up and be a leader when needed. Having people like that make a world of difference in any capacity. Another aspect would be understanding the need to stay consistent and disciplined in your day-to-day or week-to-week preparation, whether it's hockey, academics or in a professional environment.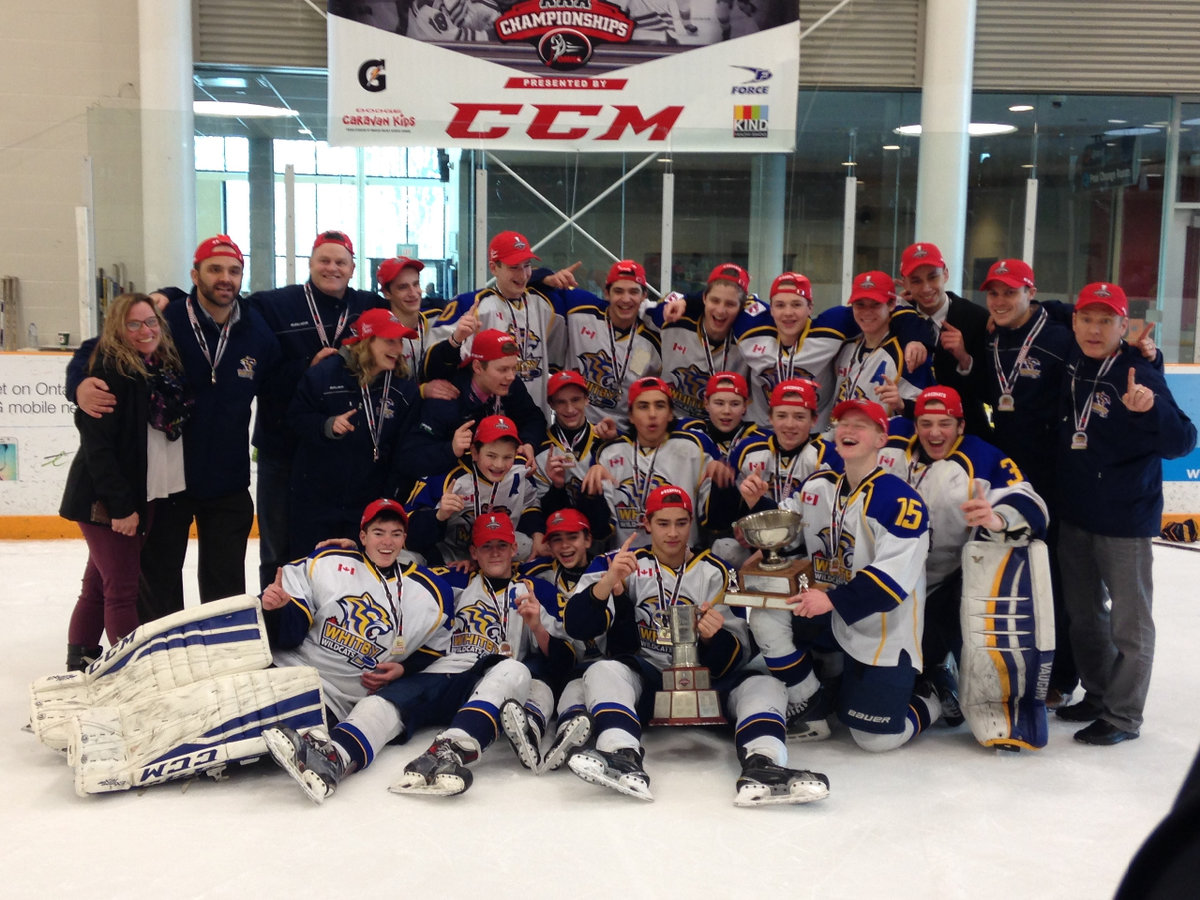 Do you have any specific plans for travel after you finish University?
I'd certainly like to get away, however it's a matter of whether it will end up making sense logistically, including waiting to see if I land a full-time role right out of university.
My best friend and I of are tentatively putting together an itinerary for an approximately month-long trip around Europe, once we're both finished up with school. One of the plans would for both of us to revisit the places where our ancestors came from, including where our grandparents lived – Italy for me and Ireland for him. I've been once before and going there means a lot to me. It'd be great to share that experience with him.
What is your go-to song or playlist right now on Spotify?
I'd say my go-to is always The Tragically Hip. Thanks to my mom and dad, I'm a huge Hip fan. They've got such a deep discography, great songwriting and lyrics, especially later in their career when Gord was writing most of their stuff - it's brilliant. Every year without fail, when I get my year-end recap of the music I most listened too, it's littered with Hip songs.  
What is a movie that you never get tired of re-watching and how many times do you figure you've watched it?
Growing up, one of my all-time favorites was "The A-Team" movie, which was based on the show. It feels like I've watched it too many times to count, but if I had to ballpark a guess, it would probably be over 50 times over the years.
What is the last series you binge watched?
Just recently, I binge-watched the entirety of Game of Thrones for the first time. While overall I really enjoyed it, it wasn't as incredible as I was expecting. Maybe because it was so overhyped, I was a little bit underwhelmed based on my expectations. Especially with the last season, really let me down.
What's the last thing you watched on YouTube?
The last thing I watched on YouTube is called Nunavut: Changing Times. A guy in one of my classes actually travelled to Nunavut during the pandemic and filmed a short documentary about climate change. It's about 8 minutes long and it has an elder from their First Nations tribe who speaks about his experiences. Very well done.
If you could only get delivery or takeout from one local food joint for the next 3 months, what spot and meal are you picking?
I actually live right next door to Mel's Diner in Waterloo. So that's my local spot. I'm a huge fan of their LA Club Sandwich with sweet potato fries. Given how close it is, I think I've had everything on the menu at least once, though that's my favourite.