Adam Rowles
Project Developer
---
Give us a brief overview of your role with Saturn Power?

I am a Project Developer with a focus on greenfielding Community Solar Projects in New York State. In short, I am tasked with finding plots of land and turning them into fully permitted solar power plants. To accomplish this, I am responsible for everything in the realm of business strategy and project development, including strategic project siting, negotiation support, managing our relationships with stakeholders and subcontractors, interconnection strategy, permitting, obtaining municipal approvals and helping prepare projects for sale.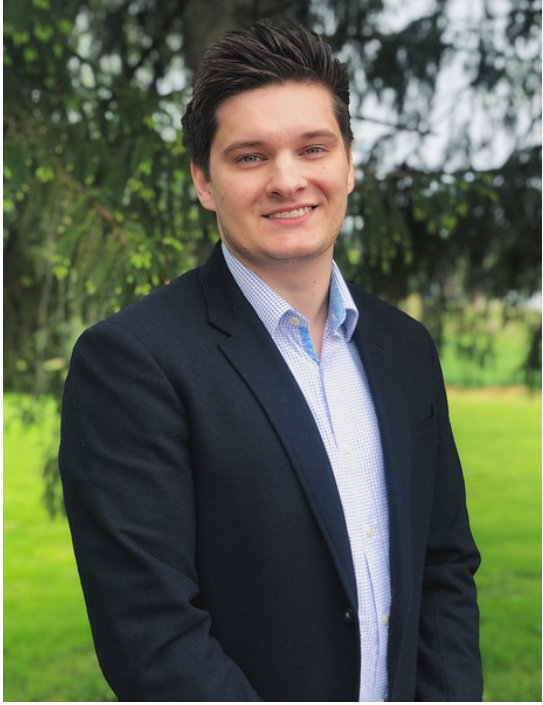 Project Developers are primarily problem solvers, so most of my day is spent pivoting from issue to issue to help ensure that Saturn is making the best decisions possible on which opportunities to pursue and how best to forge a path to get our existing projects to the finish line. When it comes to developing solar projects, I like to joke that we are professional sandcastle builders, and New York State is our sandbox in many ways. You can build bad sandcastles, or you can build good sandcastles. It really depends on your approach.
What is the most memorable moment you have had working at Saturn Power so far?
My most memorable moment with Saturn was when I moved to Buffalo to better develop our projects during the pandemic. It was on a Saturday in the middle of COVID in February 2021, and there was a snowstorm. Not only did I have to drive my fully packed hatchback, but I had my cat in the car as well. I showed up at the border and I had to go in and get my visa approved to be able to work there. It took an hour and a half, and outside my cat was freezing and I was worried about her. Eventually I got into my new apartment in Buffalo at around 11pm, and the movers with my furniture weren't getting there until the following Thursday. Thankfully one of my coworkers showed up and gave me a box of chicken shawarma and a blowup mattress to survive off of. I essentially squatted in my apartment for five days with no furniture except for a folding table to get my work done on until my stuff came, all while adjusting to living in a new country for the first time. I have many memories at Saturn but that one takes the cake.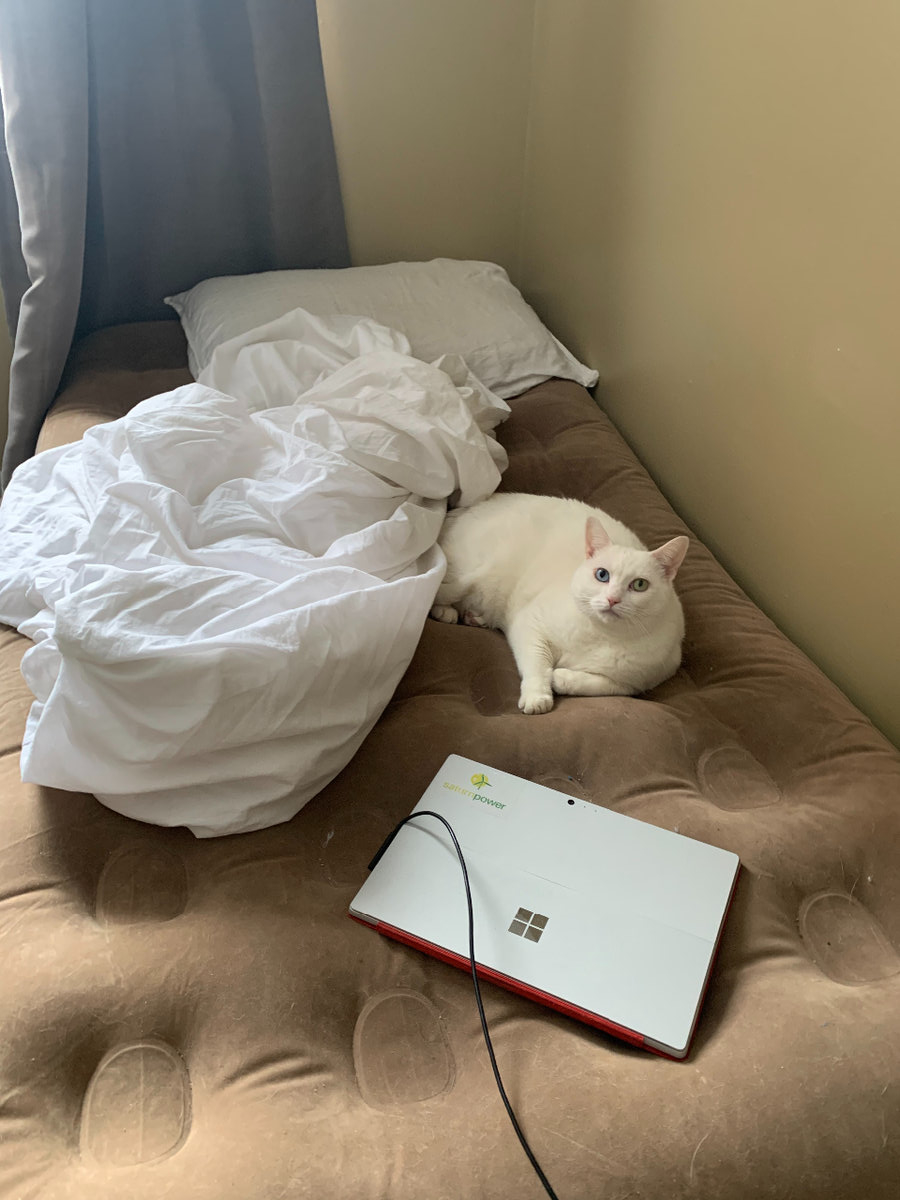 What led you to a career in solar project development and what have you found rewarding from working in the renewables sector?
I sort of stumbled into Saturn Power. Having been here 4 years now, it is my first job in the renewables sector. Ever since high school, I knew I wanted to be involved in renewable energy. I'm an environmentalist and an urban planning nut, and I've always wanted to contribute to the green economy in some fashion. I never really knew what that entailed until I applied to Saturn for a summer co-op term in early 2018.  When I started at Saturn, I was writing articles for our battery storage team and performing business development research. As soon as I got here, I realized how amazing of an opportunity I had to join something special. It's a place that rewards problem solvers, creative ideas, and teamwork.
What I love about Saturn is that they have fantastic leadership and mentors at every level that are willing to teach you. If you show initiative and make intuitive decisions, you'll get more responsibility and you'll grow very quickly. It is the perfect environment for young employees to experience strong career growth and learn a myriad of skills.
How have experiences from early in your life, along with your educational background, helped you in your role at Saturn?
I'm a bit of an outlier at Saturn Power. Most of our people have engineering, finance, and law backgrounds, which are of course critical pillars of an independent power producing company. However, I have a general science degree from the University of Guelph. I originally started in environmental engineering, but realized that engineering was close to but not exactly my calling. I was passionate about the subjects I was learning, but not about the way that I was applying what I was learning. Saturn had really awakened this business development and creative mindset in me during my summer coop, and I realized quickly that Project Development was what I wanted to do. I switched into science and started taking courses on economics, business ethics and environmental science & stewardship, all of which are valuable in my current role. I am a generalist, and I like being one. I want to be contributing strong ideas and try to see them come to fruition in developing new energy projects.
You're an avid soccer fan and noted youth track and field star. With a busy career, how do you manage to stay active and involved with these sports?
I love to run, and I play soccer. Even if I'm not running in circles as fast as I can anymore, I love to go hit the trails and it's a good time to clear my brain. I often like to go for a quick run during my lunchtime, which allows me to think about how I want to finish my day. Furthermore, I love to play soccer in the evenings and am (unfortunately) a massive Arsenal fan. Maybe one day they will eventually win something.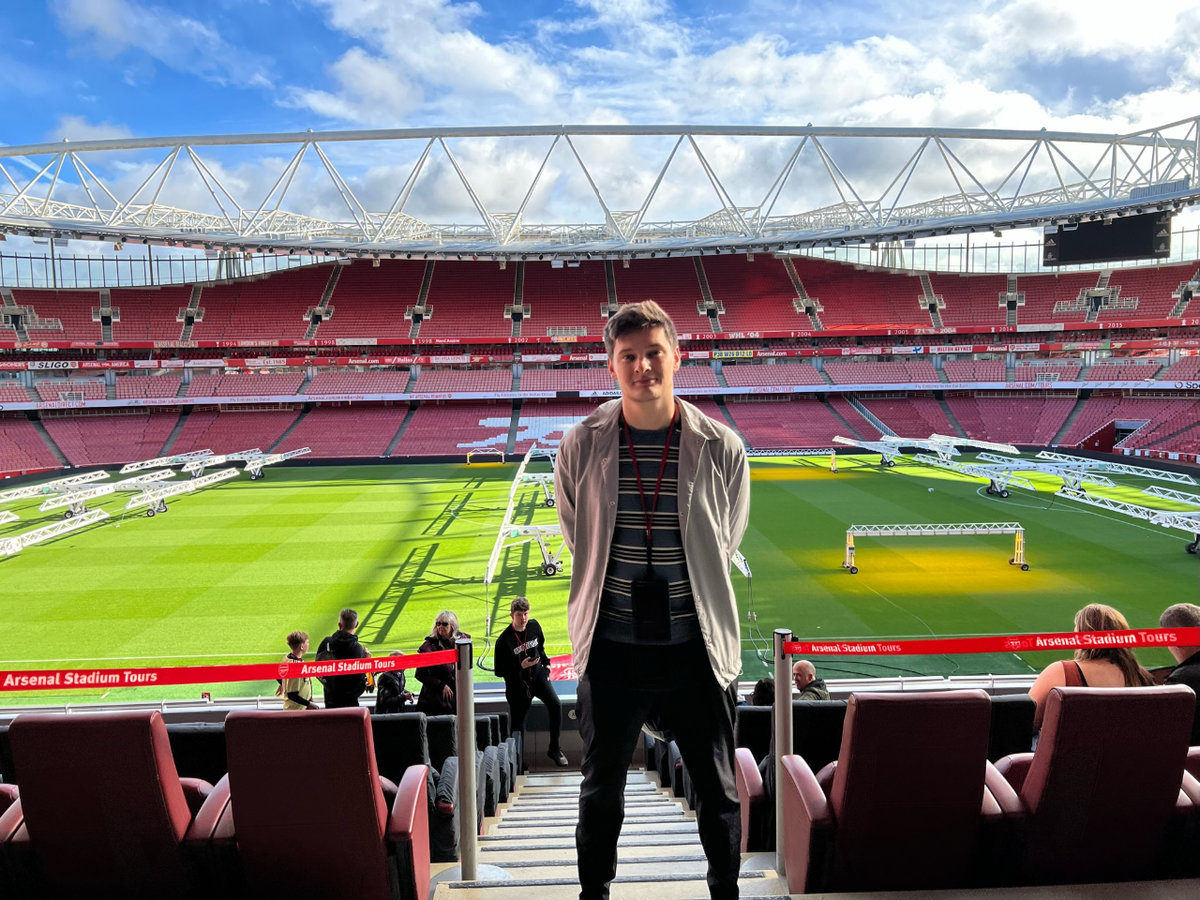 Athletics helps maintain a competitive edge as well. Solar project development is a very competitive industry, as we are competing with other companies for real estate, for capacity on the power grid, and for opportunities to win contracts. In many ways it's like being on a sports team. We need to cooperate as a team and certain people are good at doing certain things, so fitting them in a certain format in the best way possible is very important.
What is a movie that you never get tired of rewatching and how many times do you figure you have watched it?
There's a few of them. I don't have a favourite movie but one that I don't get tired of watching is Pirates of the Caribbean: The Curse of the Black Pearl. It has some of the best monologues in film. When I was young, I remember seeing a Disney channel preview about how the movie was made and I was so scared of it before it came out (because of the skeletons, I was 8). I eventually grew to love it. I've watched the movie probably 20 times in my life. I love quoting some of the scenes. "Me? I'm dishonest, and a dishonest man you can always trust to be dishonest. Honestly. It's the honest ones you want to watch out for, because you can never predict when they're going to do something incredibly... stupid."
If you could only get delivery or takeout from one local food joint for the next 3 months, what spot and meal are you picking?
I would get Singapore Noodles everyday. If I could get takeout everyday I would go to this place called The Thai Room, on College and Parliament in Toronto, not too far from me. It is cheap and they're always so nice to me. I'm a sucker for small businesses.