Sasha Sanichar
Controller
---
Give us a brief overview of your role with Saturn Power.
I've been with Saturn Power for a year and a half as a Controller. This was a new adventure for me since my career experience has been working at accounting firms. My role entails providing timely and accurate financial information to the Executive team to help with strategic financial planning. My duties include, but are not limited to, preparing annual budgets and forecasts, cash flow analysis, and ensuring regulatory filings are done accurately and on time. I also conduct special projects to improve the efficiency of the organization and to develop and document accounting policies and procedures to ensure proper controls are in place.
What is the most memorable moment you have had working at Saturn Power so far?
The most memorable experience for me was last year when the accounting team had a team-building event at our VP of Finance's home. We did a variety of activities which helped us to get to know the team and build relationships. It was a lot of fun! The team then shared a nice dinner at a local restaurant. Just getting to know the team on a more personal level was great.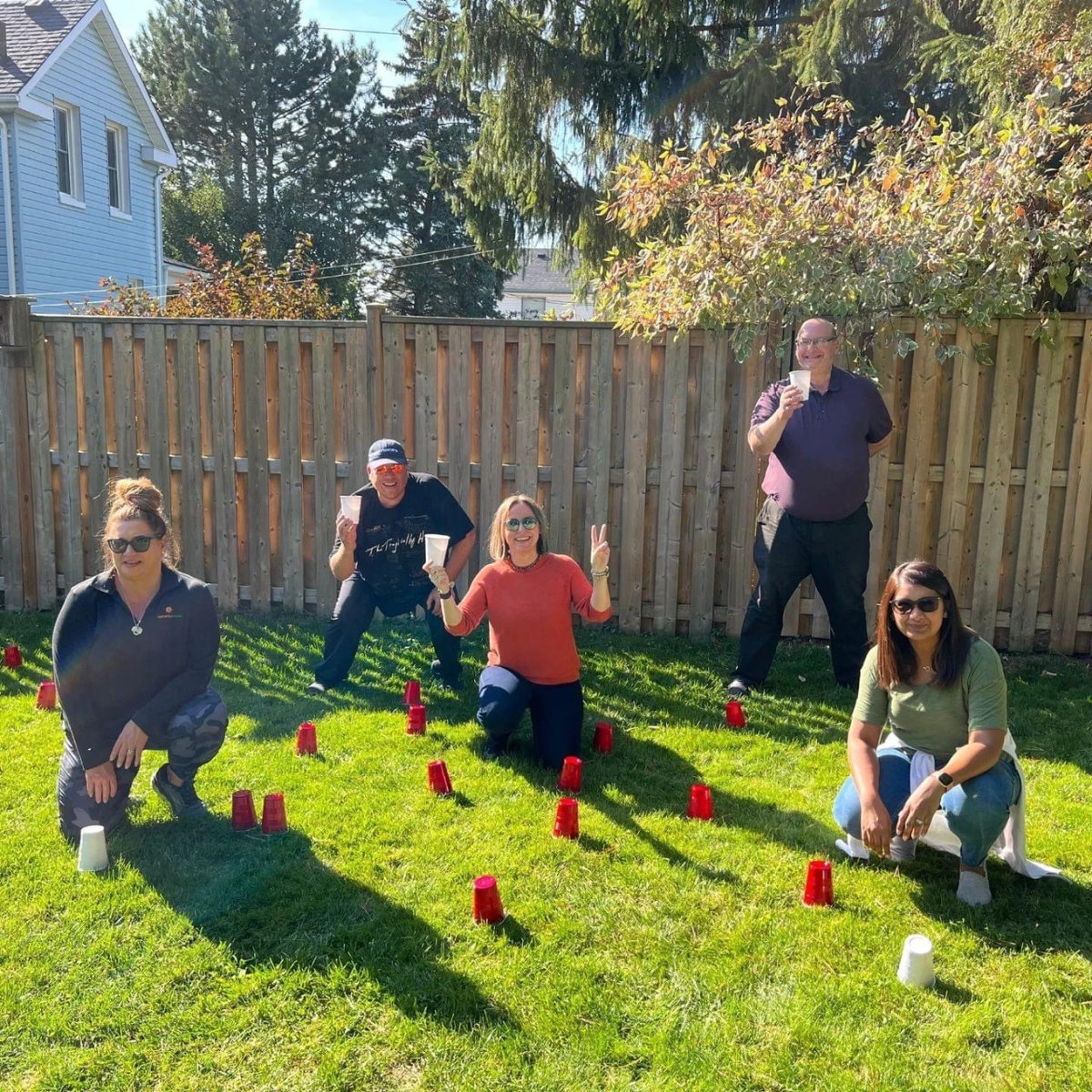 What led you to a career in accounting and what have you found rewarding from working in the renewables sector?
Accounting has always been a passion for me since high school. I have always excelled in my accounting classes, and so I thought to myself this is a great path to build my career. I then pursued a university degree with a major in Accounting and a minor in Finance. I don't regret this path as I really enjoy what I've been doing for the past 15 years. What I find rewarding from working in the renewables sector is knowing that I am part of a team that is contributing to creating a clean environment for the future generation.
Tell us one interesting fact about yourself that people at Saturn might not know.
An interesting fact about myself is where my favourite vacation spot would be and that is Jamaica.  I have been there numerous times with friends and family.  One of my most memorable experiences in Jamaica was climbing the Dunn's River Falls. It was such a great experience that I ended up climbing it three times! Climbing the falls is quite interesting as you need to form a hand-holding chain link to climb. You are basically putting your trust in a stranger's hand (literally) to not slip and fall.
What is the main thing that you would like to cross off your bucket list?
My dream would be to travel to the Maldives and stay in one of those over-the-water villas. It looks so peaceful, and the beach looks amazing.
When you're not working and you have some time to yourself, what are some of the ways you would choose to spend that time?
With a 3-year-old & a 6-year-old, time for myself is quite rare, but when I am lucky enough to find some, I like to sit back and binge-watch Netflix and also lounge back and enjoy a novel.  I also love exploring ideas for home improvement projects or redecorating ideas for my home. But honestly, I don't mind not having too much time for myself as I enjoy spending time with my family, especially my two boys.  They are quite the handful, but I wouldn't have it any other way.  I enjoy taking them to their activities, playing board games with them, doing arts and crafts, and just hanging out. 
What is a movie that you never get tired of re-watching and how many times do you figure you've watched it?
A movie that I would never get tired of re-watching is Dumb and Dumber, it is a classic and just so hilarious. I'm sure I have watched it many times.
If you could only get delivery or takeout from one local food joint for the next 3 months, what spot and meal are you picking?
If it can only be one local food joint, I'd have to say Red House. It's a local restaurant in Waterloo.  I honestly can't decide on one specific dish as every dish on the menu is amazing. I guess I'd have to close my eye and point and that would be the winner.