BERMUDA REGULATORY AUTHORITY APPROVES SATURN POWER'S OPERATING LICENSE
License Allows for Power Generation on Nearly Constructed 6 MW Bermudian Solar Project
 
Saturn Power Inc., a Canadian renewable energy developer, through its affiliate, Saturn Solar Bermuda 1 Ltd. was recently awarded a Bulk Generation License by Bermuda's Regulatory Authority for their 6 MW Solar Power project. Saturn's project, which is located on "The Finger" at the L.F. Wade International Airport on St. David's Island in Bermuda, began construction in 2019 and is nearing commercial operation with the prospect of generation in the near future.
Along with government-owned Tynes Bay Waste-to-Energy and local electricity supplier BELCO, Saturn Solar Bermuda 1 Ltd. is now one of only three organizations that hold a generation license in Bermuda.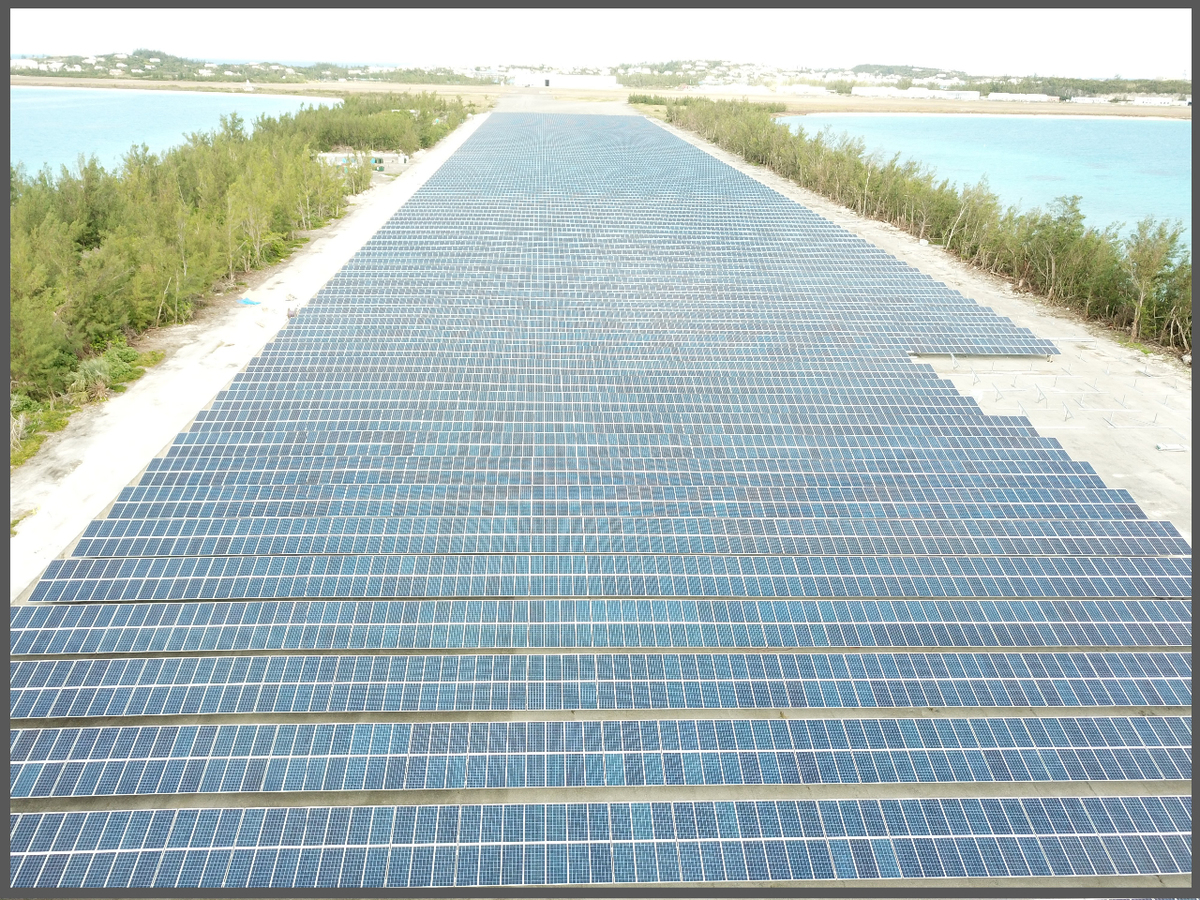 "We are thrilled with the Regulatory Authority's decision to grant Saturn an Operating License for our Solar Project," said Doug Wagner, Chief Executive Officer for Saturn Power. "This license has been the culmination of significant work and diligence on both sides and we are very proud and grateful to be entrusted with providing the people of Bermuda with access to clean, sustainable power for decades to come."            
"I am particularly pleased with the fulfilment of a sustainable agenda with this new solar farm"' said the Hon. Walter H. Roban, Deputy Premier and Minister of Home Affairs for Bermuda. "It fulfills all the goals of a sustainable project in providing social, economic, and environmental benefit. We are pleased to be working with Saturn Power and look forward to more clean, renewable energy for the benefit of all of Bermuda."
Saturn Power Inc., founded in 2007 and based in Baden, Ontario, Canada, has over 600 MW of renewable energy generation and storage in development, built or operating, including solar, battery storage and wind power projects in Ontario, Western Canada, Bermuda, the United States, and Turkey. The company also has expertise in project financing, engineering, procurement and construction (EPC) as well as the operation and maintenance of existing renewable assets.
Saturn Power Inc. has continued its work developing green energy projects during the global pandemic, maintaining our entire complement of employees while implementing strict work from home guidelines and protocols to ensure the safety of our team members and their families.
______________________________________________________________________________
For additional information, please contact:
Devin Petteplace,
Tel: 519-804-9163 ext. 118 
E: devin.petteplace@saturnpower.com