Preet Joshi
Market Developer
---
Give us a brief overview of your role with Saturn Power?
What drives me to serve is the philosophy that I should plant trees under whose shade I do not plan to sit. My work as a Market Developer is largely catered for this. My role has evolved here at Saturn. My mission is to create and strengthen connectivity to achieve more efficient and effective project and market development towards Saturn's strategic goals. I enjoy taking a Systems Thinking approach to better understand data, strategize, and work collaboratively with all departments in order to successfully build and hand off a market game plan, once set up. My work as a market developer entails a significant amount of research and pulling in various perspectives and experts to the table, setting up process workflows, and providing continuous support as a market subject matter expert.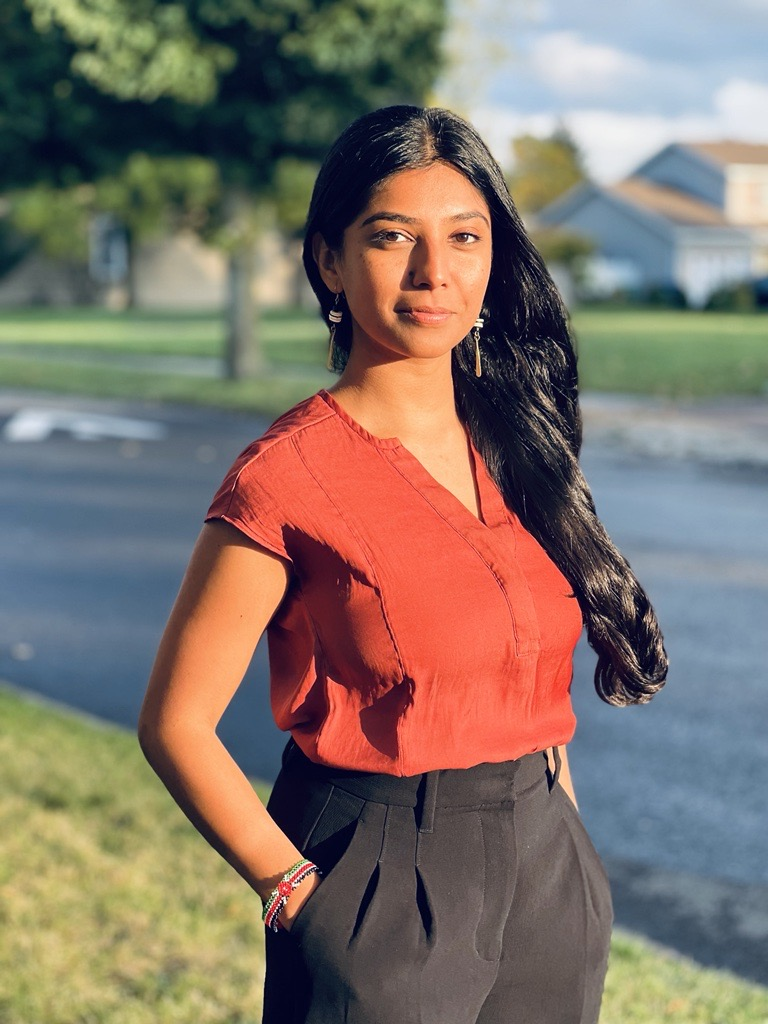 What is the most memorable moment you have had working at Saturn Power so far?
I don't think anyone knows about this one but occasionally, Jared and I laugh about the whole situation. Technically, it was before I joined. During my initial interview, my internet was problematic. I moved to somewhere more favorable, and then another issue revealed itself, the laptop battery was dying, the screen blacked out. I decided to move again, not realizing the call was still on and he could hear everything, from my box heels click-clacking frantically to my profane verbiage as I sprinted to find yet another suitable spot to resume the call. We continued the call, and he did not say a word about it but instead checked in to see how I was doing and if I was good to resume. After joining Saturn, I learnt that he had heard literally all of it, the whole thing, everything, the entire time. Truly admirable - what a leader.  
Tell us one interesting fact about yourself that people at Saturn might not know?
I have a degree in Kuchipudi, which is a South Indian classical dance style. I ended up learning how to use expressions to convey the meaning of songs in Telugu, which I should say is not my mother tongue. Thanks to my parents, who purposely, at age 6, enrolled me into this dance form, I ended up choreographing and teaching various routines from an array of dance forms to kids and young adults back home. I was born and raised in Kenya. My family roots on both sides include interesting journeys. From my mom's side, her grandparents moved from India to Tanzania and on my dad's side, his parents moved from India to Kenya. I speak Kiswahili, Gujarati, I did French for seven years, and I also speak Hindi, not fluently but can understand it. With respect to Telugu, I don't understand the words specifically but through learning of the dance style, I understand the meaning and how to convey through expression.
What is the main thing that you would like to cross off your bucket list?
When I was about age 18, I was with a group soon-to-be young adults. We were asked to jot down what some things we wanted to achieve before 25. And at that time, and still today, I love hiking and I love connecting with nature. I think you connect with yourself through nature. I would go camping and hiking every month or every two months, and then ended up being an assessor for a club that's known as the President's Award Scheme in Kenya, or Duke of Edinburgh Award in Canada or other ex-colonies. I achieved my gold award by climbing a couple of the highest mountains in Africa, and it inspires me to do Everest. Unfortunately, I had to cancel my trip there due to COVID. I haven't made it out yet but climbing Mount Everest or the Annapurnas is still on the list.
When you're not working and you have some time to yourself, what are some of the ways you would choose to spend that time?
Personal development for sure. I was inspired by my parents. I strongly believe by stepping out of my comfort zone and expanding my knowledge about others' languages and cultures provides benefit to my world view. Growing up, they purposely applied for my admission into a primary school where they knew I was going to be a minority, despite there being an Indian Community School that I could have attended more conveniently since it was in close proximity to our home. Exposing me to various cultures and environments as much as they could through travel was something they prioritized. I love traveling, but most importantly, being in different spaces allows me to have these introspective conversations, do a lot of inner work, which I feel is necessary if I really want to grow both personally and professionally. I'm a firm believer that solving or understanding anything is better done from the underlying root situation or issue. Then building a strong foundation based on this, which is what I try to do at work too.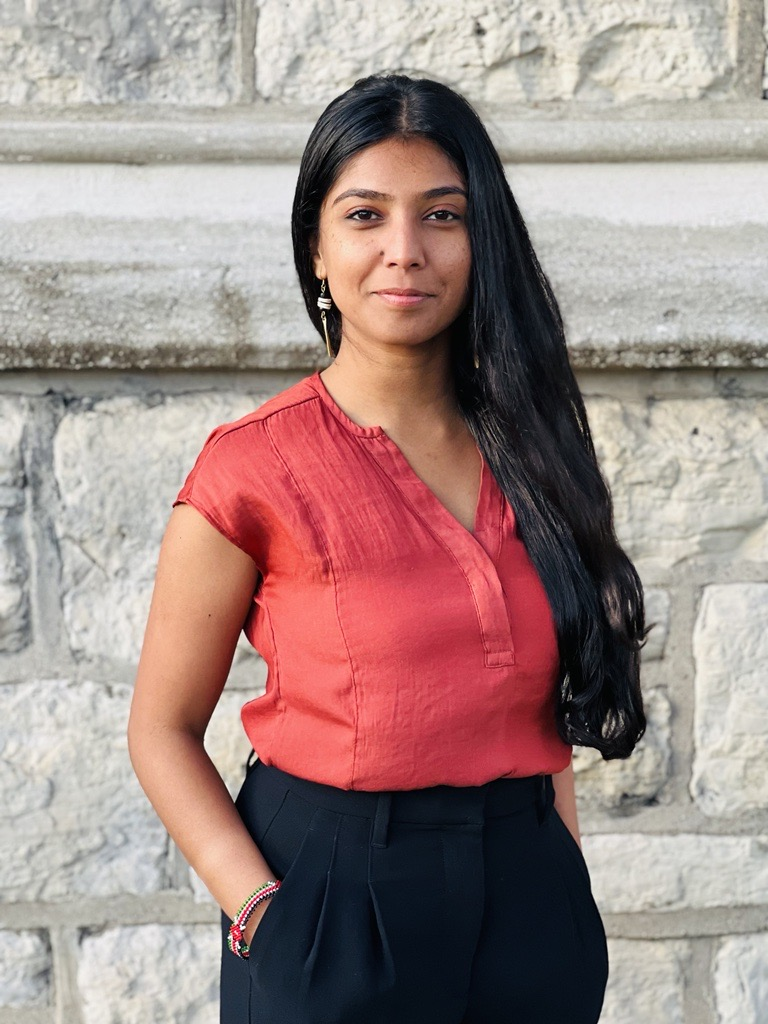 What is a book that you never get tired of re-reading and how many times do you figure you've read it?
It's Think Like a Monk by Jay Shetty. I've read this over and over again, and sometimes just chapters over and over again. I cannot put a number on it. Sometimes I'll just go back to a specific chapter - for example, the four types of motivations that drive people. Sometimes, if I'm experiencing something I don't quite understand, I'll go back to these to help me dissect the problem. It's a book that helps facilitate personal development and those introspective conversations by providing tools, ideas, and approaches that you can take to do that. It's definitely helped me with my personal growth journey.
What's a favourite place you've travelled to?
I've lived in Nairobi for 19 years, 8 years in Waterloo and have been a digital nomad for 1.5 years. I've travelled a significant amount, however the places I love are the ones that lead to introspection, the ones that take me home without going home, back to my roots and that help reinforce or enhance my values. Nairobi does that for me especially, after revisiting after 6 years. Spoking out of your core and comfort zone to grow, learn and observe your own biases is an incredible experience but even more impactful when you return to the core and have all sorts of perspective realizations and experiences that may help you solve problems more easily by thinking outside the "box".
If you could only get delivery or takeout from one local food joint for the next 3 months, what spot and meal are you picking?
I've had many "locals" for the last 1.5 years. As a vegetarian, taking into consideration my protein choices, it's always going to be Tofu, paneer, textured vegetarian protein, any vegetarian protein, and I'll eat whatever with it - I don't really care. I love food, but I don't like to waste time trying to get the best food everyday. So utilitarian style vegetarian cooking from Monday to Friday, then I'll explore creating a more complicated dish or going out to eat on the weekend. It sounds boring, but I'm trying to not deteriorate my health while traveling. I cook best when I cook for others, I get it from my mom, and I can't wait to open a restaurant in the future.